Join us in the exploration of physics at the atomic scale!
As an experimental research group that runs state of the art scanning tunneling microscopes, we offer thesis projects where you participate in cutting edge research projects on experimental investigations at the atomic scale. Your contribution to our research can range from experimental work, over instrument design to theoretical work.
If you are interested in conducting a bachelor thesis in our research group, at best come to us or contact us in another form and we will find the right project taylored to your skill set and interests!
How to contact us:
Send us an email to office@fmq.uni-stuttgart.de, contact Sebastian Loth or Susanne Baumann directly, or simply come by. You'll find us on the 6th floor of Pfaffenwaldring 57.
Susanne Baumann:
susanne.baumann@fmq.uni-stuttgart.de
+49 711 685 61688
Sebastian Loth:
sebastian.loth@fmq.uni-stuttgart.de
+49 711 685 65252
Contact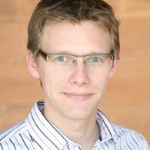 Sebastian Loth
Prof. Dr.
Head of Institute FMQ1 (managing director)
FMQ office
Pfaffenwaldring 57, 70569 Stuttgart, Room 6.157